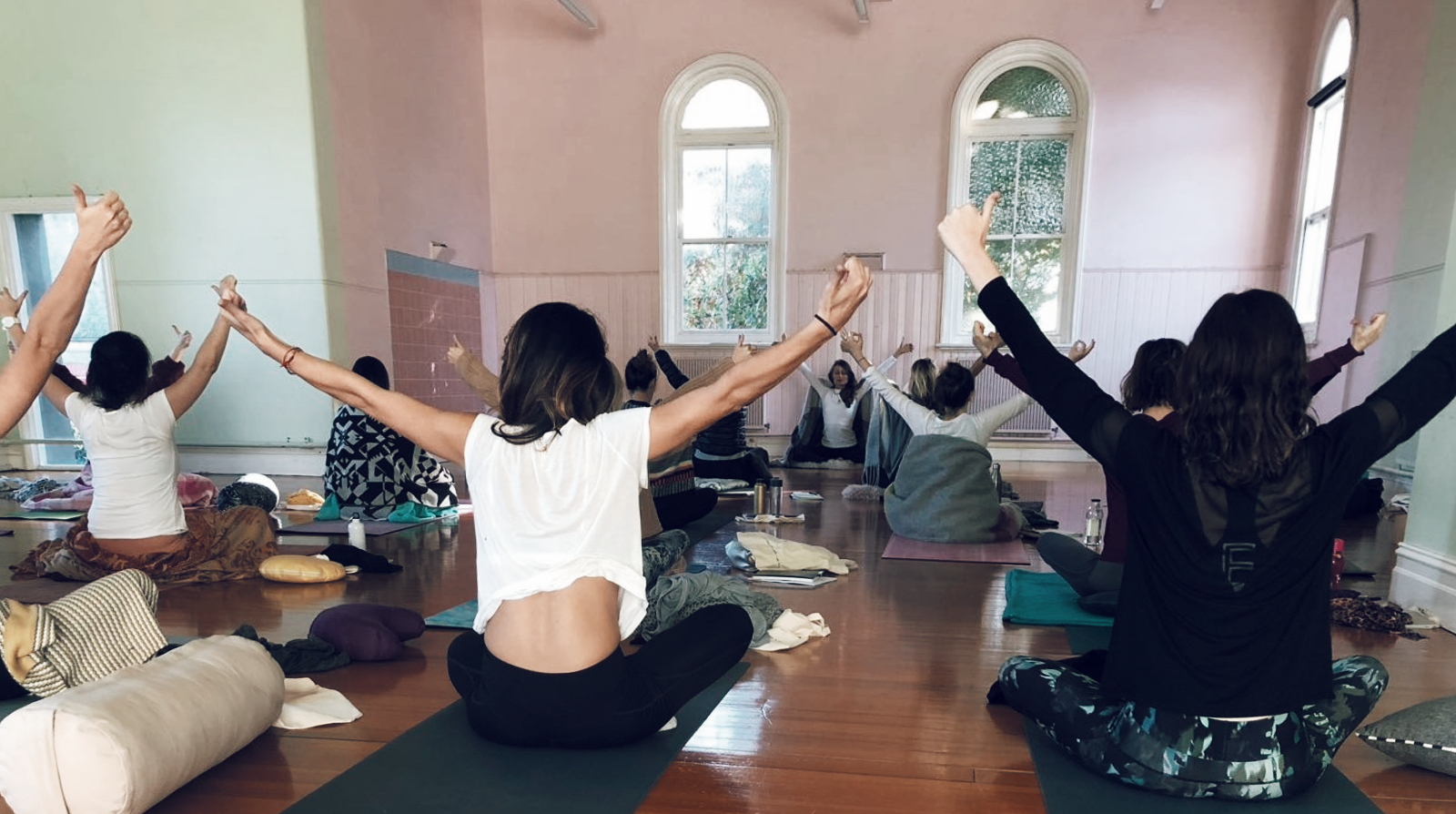 the soulful MASTER TRAINING
pranayama, mantra & meditation
CREATING THE SOULFUL PRACTICE 25hr/3 day teacher training
Learn how you can easily incorporate Mantra, Pranayama and Meditation into your classes, practices and sessions. This course is certified by Yoga Alliance.
This training ultimately gives you the tools and the confidence to become soulful practitioners. Learn to create classes that have depth, are sacred, grounded in tradition and demonstrate how all encompassing and life changing yoga really is.
Mentoring you within a comfortable group dynamic so that you can create effective yoga practices that reflect your style of teaching whilst artfully bringing in deeper elements. Working with you to build confidence in finding your voice as a teacher.
We will explore how Pranayama, Mantra and Meditation can be easily incorporated into your yoga classes and your own self practice. This course has been designed to bring you confidence in your teaching style. We want you to feel and experience these practices so you can teach them from the heart.
Who is this training for:
Yoga Teachers 200YTThrs

Meditation Teachers

Healers and Wellness Practioners

Advanced Students who want to incorporate depth into their self practice
Testimonials:
"Sian's 3 day training 'Creating a Soulful Practice' was one of the most whole hearted and inspired trainings that I have taken in my many years of yoga teaching. Sian so eloquently weaves pranayama, mantra and meditation into her classes and gave us the tools to do the same. The training was a beautiful blend of experiencing the benefits of yoga, plenty of opportunity to practice teaching what we had learnt and finding our own authentic voices. I now feel confident and inspired to teach beyond asana. Thank you Sian for so generously sharing your knowledge and passion, you are a true goddess". - Kathy
"The light collective's 3 day "creating a soulful practice' course was sensational. Sian is a beautiful, knowledgeable and inspiring teacher with so much to give. She didn't leave any of her own secrets out and they way the sessions were presented were very well thought out, interactive and easy to follow full of content, practice and open discussions. I learnt so much as a teacher but I also experienced so much as a student. I can highly recommend this course to any teachers, health practitioners or even students wanting to further your knowledge and skills for your own self practice and deepen your awareness physically, mentally and spiritually. The investment is completely worth it!!" - Hayley